MCAT Prep - In Person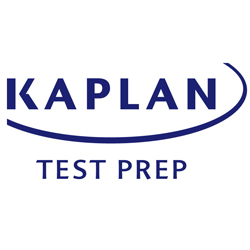 Description
The In Person option is your perfect blend of in-class instruction with our expert MCAT faculty and comprehensive resources for out-of-class, realistic practice.
Related College Test Prep Listings
MCAT Prep - Instant
Looking for MCAT help right away? Try out Varsity Tutors Instant Tutoring to get connected with subject-matter experts who can work with you quickly using our award-winning Online Tutoring Platform. This allows you to access expert instruction right when you need it and...
more
MCAT Prep - In-home
Looking for MCAT help on your schedule? Varsity Tutors connects you with subject-matter experts who can work with you directly in person at the location of your choice—the library, a coffee shop, or right in your own home: whatever is most convenient for you. Our educational d...
more
MCAT Online Science Review
Get the crucial science review you need to score higher with MCAT Online Science Review. You'll combine comprehensive lessons with intensive practice, as well as timesaving strategies to build your skills on the must-know science concepts on the MCAT...
more
MCAT Organic Edge
Designed especially for serious pre-med students, MCAT Organic Edge prepares you for key organic chemistry concepts before you set foot in class. You'll build a solid foundation to help you succeed in your critical organic chemistry class—as well as lay the groundwork for a h...
more
MCAT Verbal Edge
MCAT Verbal Edge provides high-intensity prep for the Verbal Reasoning section of the exam. This comprehensive combination of review and practice is perfect for anyone looking to improve their score in this difficult section, and will help you build a strong foundation in the...
more